2017 Show Schedule
Download the 2017 TVCC Show Schedule from our Downloads Page!
---
Latest News
7th May 2017 - The TVCC held its annual AGM at York House Centre, Stony Stratford, Bucks.
16th November 2016 - Issue 56 of VanCatChat, the magazine of the TVCC, has been sent out to all our members.
1st October 2016 - TVCC Show Best in Show was won by Tansdale Bonbon, owned and bred by Suzann Lloyd.
31st May 2016 - Issue 7 of our E-zine, VanCatChat Express, has been sent out to members by email. If you haven't received your copy it may be that we don't have a valid email address for you. Email the Editor with your updated contact details.
---
Join Us
The TVCC would like to thank its members for their continuing support, without whom we would have no club and would be unable to support this very special breed of cat.
We also welcome new members. Join us now by completing our Online Application Form.
Welcome to the Turkish Van Cat Club.
The UK's original Club dedicated to Turkish Cats. Established 1983.
---
The Turkish Van Cat Club is run by a Committee of enthusiastic breeders and owners of Turkish Van Cats, who between them have many years of experience with this wonderful breed. The club is committed to the promotion and welfare of Turkish Van & Vankedisi cats, and offers support and advice to all its members in matters such as health, exhibiting, grooming, and of course purchasing Turkish cats.
The club holds an annual show where owners, breeders, and exhibitors can meet up to catch up on the latest news, gain advice, or just see the top show cats on full display. The show also includes a section for pedigree pets and household pets, so anyone can enter!
If you're a Turkish Van fan, then join us!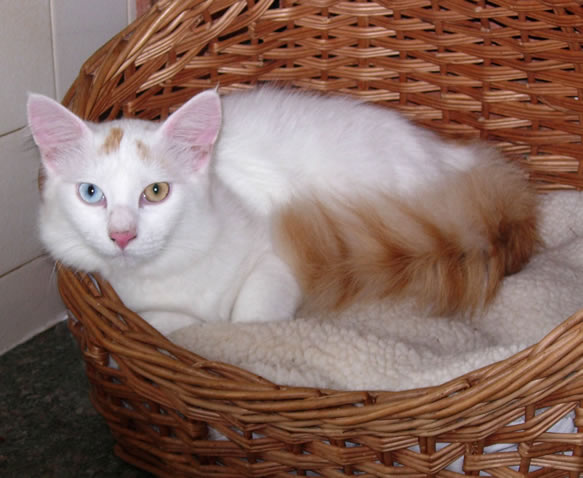 Odd-eyed Turkish Van